Smoking Aces is an incredible horse standing at Lancaster ranch.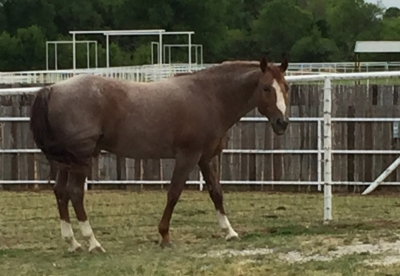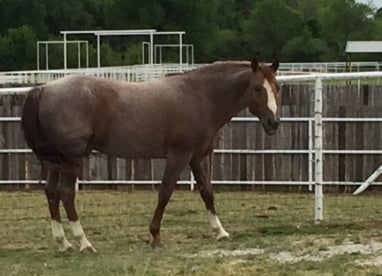 His disposition is by far better than any stallion we have been around. Ace is sweet and kind and a tremendous worker. What drew us to this horse is his presence working a cow and a heart stopping dragging of his behind in the dirt. Sean Flynn trained this incredible horse and Tom Lovett owned the stallion born and originally raised by Western States Ranches ( Wes Adams) and Dusty Adams. Sean became interested because he rode and was around the Dam of Ace, Missy Lena.
Missy has produced Light and Lena and Little Polo Joe just to name a few. Her Production record is north of 1 million dollars. Sean still says that this is one of the best horses he ever trained. The sire was without question phenomenal and the color or red rhone was our favorite, Peptoboonsmal is the great sire of Ace and has produced over 25 million in winners.
Ace in his three year old year fell lame in an accident only to be shown at futurity and Abilene spectacular. At every pre work and every show people from all around thought Ace was a special horse and we once turned down over 300K before he showed in the futurity.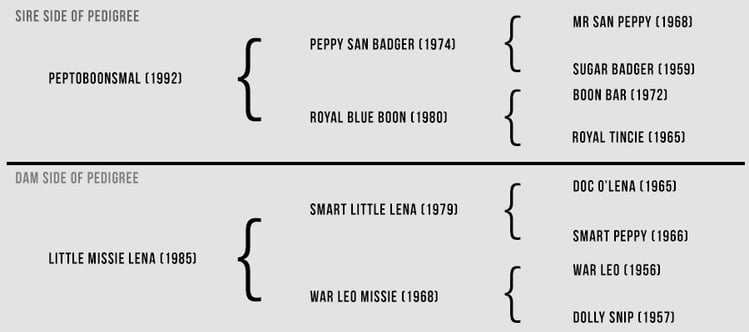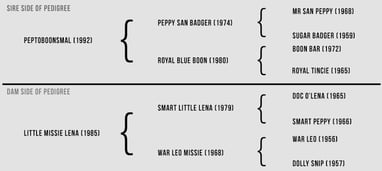 Today his babies are so beautiful and mostly rhone passing down his genetics and color. Ace is big and strong. He is not a little stallion. He is a little bigger and stronger with very nice bone and he can really move.